---
Main content
Top content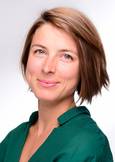 Dr. Sophie Hinger
Osnabrück University
Institure for Geography / IMIS
Seminarstraße 19 a/b
49069 Osnabrück
Germany

sohinger@uni-osnabrueck.de
office hours upon appointment
Sophie Hinger
Geographical migration research, urban cultural geographies, European refugee and asylum policies
since 4/2018 IMIS member
since 7/2016 Associated member of the IMIS research training group "the Production of Migration"
2015-2016 Marie-Curie INTEGRIM Research Fellow at the University of Sussex

since 2013 Research and teaching fellow at the Department of Geography/IMIS, University of Osnabrück
2011-2013 Erasmus Mundus Master in "International Migration and Social Cohesion" (MISOCO) at the University of Amsterdam (Netherlands), Universidad de Deusto (Spanien) and IMIS

2007-2010 Bachelor in Liberal Arts at the University College Maastricht (Netherlands) and Sciences Po Toulouse (France)

Member of kritnet (Netzwerk für kritische Migrations- und Grenzregimeforschung), the AK Geographische Migrationsforschung, the IMISCOE PhD network, and the IMISCOE research initiative "Refugees in European Localities: Reception, Perceptions and Policies"
PhD project: The Local Production of Asylum
for more details see German site
Publications
Hinger, S., Kirchhoff, M., & Wiese, R. (2018). "We Belong Together!" Collective Anti-deportation Protests in Osnabrück. In Protest movements in asylum and deportation (pp. 163-184). Springer, Cham. link.springer.com/chapter/10.1007/978-3-319-74696-8_8
Hinger, S., Heller, C. & Pezzani, L. (2018). Transformative Trajectories–The shifting Mediterranean Border Regime and the Challenges of Critical Knowledge Production. movements, 4(1), 193.

Hinger, S. (2017) Allemagne : les villes–laboratoires, un autre acceuil possible? Revue Projet, 358,(3), 67-75. URL: http://www.revue-projet.com/articles/2017-juin_hinger_allemagne_les-villes-laboratoires-un-autre-accueil-possible/
Hinger, S. and Schäfer, P. (2017) "Wohnst Du schon – oder wirst Du noch untergebracht?" Eine Bestandsaufnahme der Wohnsituation Asylsuchender in Deutschland. Fokus Migration. Kurzdossier Perspektiven auf die Integration von Geflüchteten in Deutschland. URL: http://www.bpb.de/gesellschaft/migration/kurzdossiers/243947/wohnst-du-schon-oder-wirst-du-noch-untergebracht
Hinger, S. (2017) Book Review: Human Rights, Refugee Protest and Immigration Detention. Oxford Border Criminologies Blog. URL: https://www.law.ox.ac.uk/research-subject-groups/centre-criminology/centreborder-criminologies/blog/2017/04/book-review-human
Hinger, S. Schäfer, P. and Pott, A. (2016) The Local Production of Asylum. Journal of Refugee Studies, Volume 29, Issue 4, 1 December 2016, 440–463.
Hinger, S. (2016) Asylum in Germany: The Making of the Crisis and the Role of Civil Society, Human Geography, 9(2), 78-88. URL: https://www.sussex.ac.uk/webteam/gateway/file.php?name=hg-258-hinger.pdf&site=2
Hinger, S. and Heidrich, L. (2016) Über Flucht in der Schule sprechen, kritisch-lesen, Ausgabe 38. Available at: http://www.kritisch-lesen.de/rezension/uber-flucht-in-der-schule-sprechen
Hinger, S., Land, M. and Pott, A. (2016) Geographien der Migration. Ein Bericht zur Humangeographischen Sommerschule 2015. entgrenzt, 11. URL: entgrenzt.de/geographien-der-migration/
Hinger, S. (2015) How to Re-frame? European State Reaction to the Situation of Sea-Borne Migrants in the Mediterranean, Refugee Review, 2 (1). URL: https://refugeereview2.files.wordpress.com/2015/06/final-refugee-review-ii-pdf3.pdf
Selected Presentations
"Asyl? Das ist ja ein ganz aktuelles Thema." Geographisches Kolloquium, IfL Leipzig, 13 December 2016
"Asylum in Germany: The Making of the Crisis and the Role of Civil Society", RGS-IBG Annual International Conference, London, Friday, 2 September 2016
"The Constitution of the (Non-) Refugee Subject in integration policies" INTEGRIM –SCRIBANI Conference 2016, Bilbao, July 2016
"Massenunterkünfte und soziale Nähe in der Stadt(teil)gesellschaft", together with Philipp Schäfer, Weltoffenes Gohlis, Leipzig, 8 December 2015
"Das Alarm Phone und der ungehorsame Blick auf das Mittelmeer", Kritische Universität Kassel, 2 December 2015
"Decentralized refugee accommodation in German localities and changing geographies of support", Migrants in the City: New Dynamics of Migration in Urban Settings, University of Sheffield, 12 October 2015
"The Potential of the Regime Perspective for the Study of Refugee Reception, Perceptions and Policies in European Localities", together with Philipp Schäfer, 12th Annual IMISCOE Conference, Geneva, Switzerland, 27 July 2015
"Lokale Migrationsregime – Flucht und Flüchtlinge vor Ort", together with Philipp Schäfer, Humangeographische Sommerschule, Universität Osnabrück, 8 April 2015